Embrace a non-toxic routine
The Innate Life Box was launched on Sept. 20th on Indiegogo as a crowdfunding campaign.
VIEW CAMPAIGN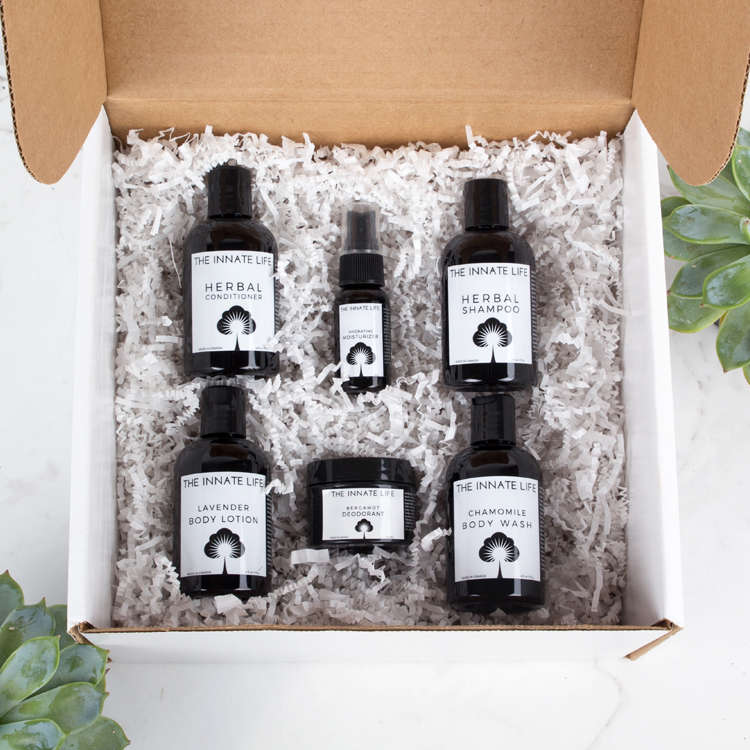 The Innate Life box contained 6 new personal care products: a Herbal Shampoo and Conditioner, a Hydrating Moisturizer, a Chamomile Body Wash, a Lavender Body Lotion, and a Bergamot Deodorant. All products are all-natural, non-toxic, and made-up of organic ingredients.
These products go above and beyond what is means to be 'natural', containing contain dozens of high quality herbs and botanicals. Our mission is to give others a chance to experience what all-natural feels like. This box was designed to make the switch to natural easier.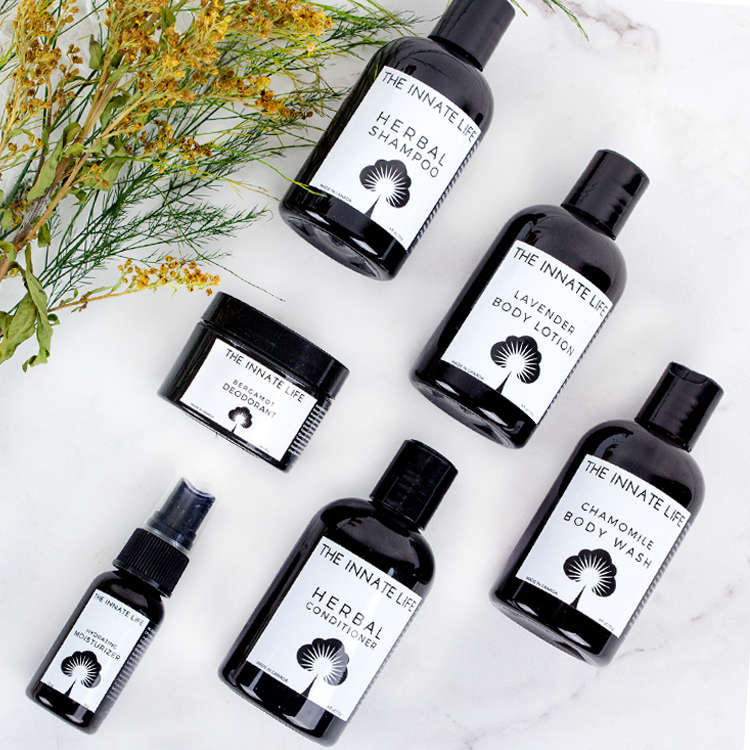 The Innate Life Box was able to achieve its fundraising goal with a total of $20,535 funds raised. Funds are being used to purchase better equipment, a larger production facility, and to expand our line of products.
The campaign has ended and the box is now being received by its backers. If you didn't get a chance to snag the box, but want to try the products, we have a solution for you! Sign-up below to be notified when these items are available for purchase.
AND LAST BUT NOT LEAST, THANK YOU!
To those who backed The Innate Life Box and made this dream into a reality. Now that the boxes have shipped, we hope these products are everything you had hoped for. We are looking forward to hearing your feedback.
These products are currently not for individual sale, but that could change! Stay in the loop by signing-up below and we'll send you a notification the second these items become available.