Guest Blog: How Tara Achieved Frizz-free and Healthy Hair by Going Natural 
Adopting a Natural Haircare Routine Allowed Tara to Change the Texture of her Hair and Beat Hairloss 
Tara is a college student studying early childhood intervention at Ashland University in Ohio. Attending school, Tara noticed that health and wellness is not always a priority among college students, but she was determined to change that for herself. When Tara's hair started thinning at an alarming rate, this is when she decided to seek-out a more holistic approach to haircare.
"Within the past year I have noticed significant hair loss. I dread washing my hair because I know that so many strands will be lost."
Tara wanted to give her hair the best chance to be healthy again and this is when she discovered The Innate Life. She heard about the company from a holistic health advocate on Youtube and after doing her own research, she decided to purchase the products.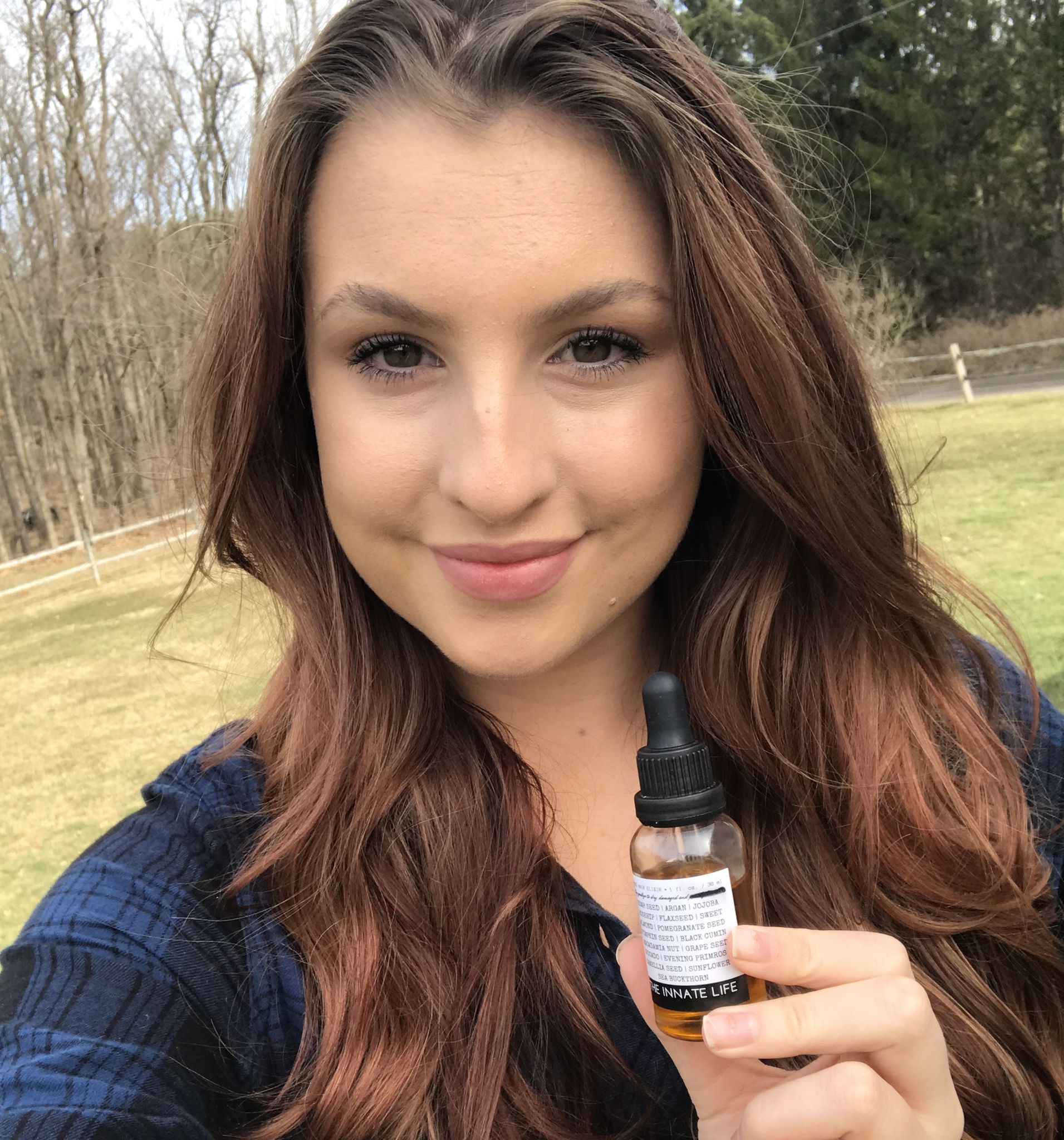 Before Tara started experimenting with natural products, she described her hair as slightly wavy and very frizzy. Along with the thinning of her hair, Tara found it hard to manage her hair and was turning to the standard products we see on drugstore shelves today in hopes of a solution. Before The Innate Life she admits she did not pay attention to what she put in her hair.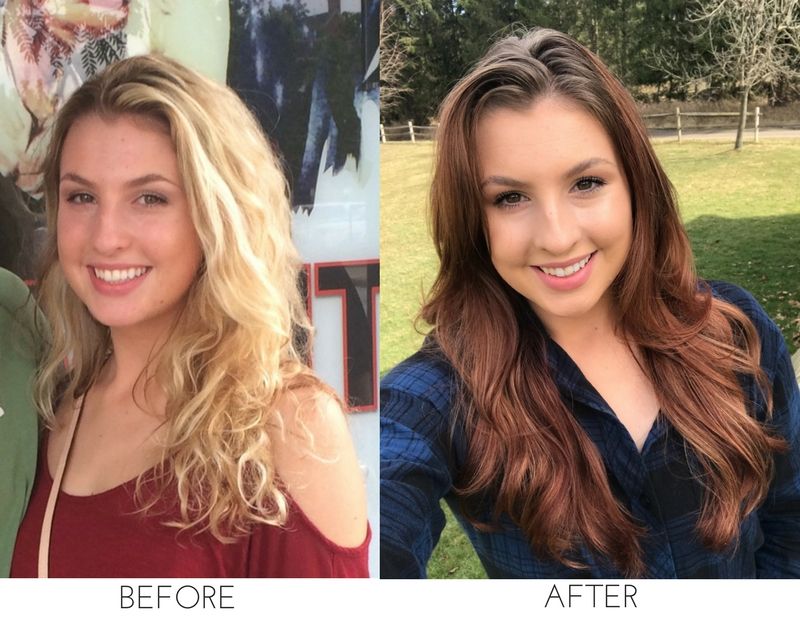 "I would look for products that smelled good or had pretty packaging. I had no idea that because of the ingredients in the products I used, I was not helping my hair the way I thought I was. What I was doing was exposing my hair and body to more chemicals."
Looking back, Tara wishes she had the knowledge she has today. After using the Innate Life products Tara claims she no longer has any frizz! Tara is now able to brush her hair freely without worrying about a frizzy outcome. 
"With my hair being wavy, I used to try not to brush my hair because it would result in a giant ball of fluff. I can actually brush my hair and it is shiny and frizz-free. I have never seen my hair have the shine that it has now."
Tara's favourite product is the Rose Hair Elixir because it helped her achieve frizz-free hair and incredible shine! She also loves the smell and it's lightweight texture. Her fine hair has a tendency to become greasy when using products, but not with the Rose Hair Elixir.
Tara would recommend these products to anyone who wants to create beautiful and healthy hair. She constantly reminds her friends and family the importance of looking at beauty products ingredients and understanding what they are. 
"I love sharing products that are healthy and actually work with my friends and family and The Innate Life hair care products are something that I stand by!"
A big thank you to Tara for sharing her story and her experience with The Innate Life products. We wish you well on your healthy hair journey!