My Healthy Hair Journey: Part 2 
The Struggles, the Perks, and Testing New Products
The title truly says it all. For this entry of my Healthy Hair Journey we will be exploring the pros and cons of going au natural. For those just joining, this is part 2 of a blog series in which I document my experience switching to an all-natural and non-toxic haircare routine. If you're looking to make the switch this series will serve as a fantastic beginner's guide to healthier hair. On top of that, I will be your personal guinea pig for testing hair hacks and new products underway (Yes, you read that right).  So if you're ready to embark on my personal journey and receive the exclusive 411 on what's been cooking in The Innate Life kitchen then read on!
It's been a month since I posted my last blog and used any chemical-based products on my hair. I'm proud to say the love affair I had with Shopper's Drugmart and its fragrant shampoo aisle is officially over. I can honestly say I have not touched a hairspray, gel, serum, mousse, cream, mask, shampoo, or conditioner that isn't non-toxic or natural. However, I have a confession to make… I used heat on my hair on one occasion, but only ONE. This was due to the fact that I was going out that night and my hair was a hot mess. I'm not going to lie that abandoning styling tools was hard! Usually I embrace my natural hair, but there were days when my curls fell flat and there was only so much that finger styling could do. The temptation to revamp my hair with a couple quick wand curls was always there, but instead I settled for a messy bun. No girl should have to deprive herself styled locks, so I've decided I will allow myself to use heat once or twice a week, if the mood strikes.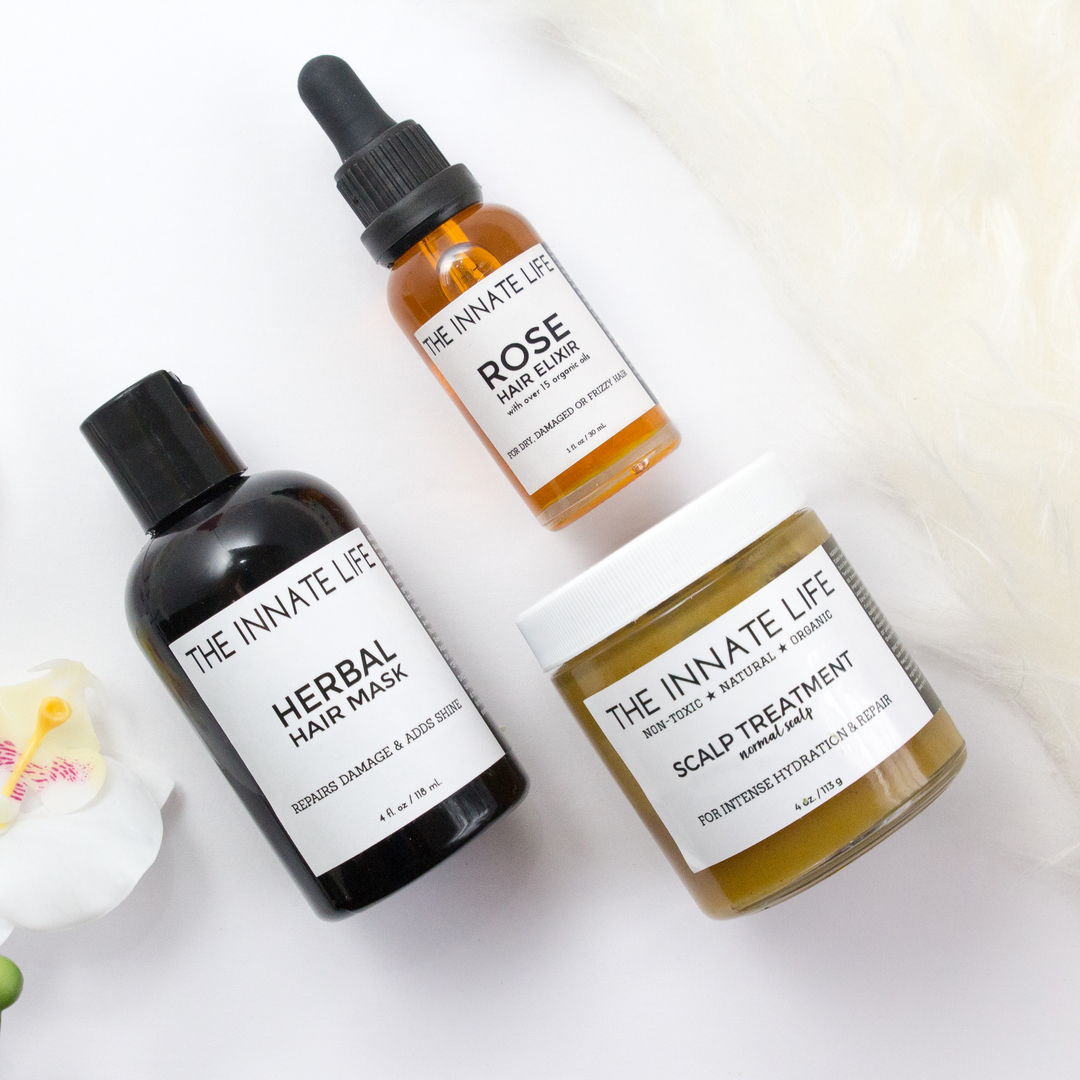 Another struggle, which I think a lot of people can relate to, is simply finding a routine that works. I am fortunate to be able to work along side The Innate Life and try their products, but for those who have no idea where to begin it can be extremely overwhelming. This whole 'going natural thing' is a huge adjustment and how do you know what products are legitimate? The answer is: do your research, read reviews, and look for an ingredient list you can pronounce. Once you've found a brand you can trust, bundling up products is a great way to save money and time (not to mention, these products are usually more effective used in conjunction). I was frazzled at the thought of looking for a shampoo and conditioner on my own, but thankfully I didn't have to look any further than The Innate Life.
I think it goes without saying that reducing the use of styling tools is a huge time-saver! And ditching all the unnecessary styling products will definitely save you some cash. It's safe to say I found the total package when it comes to natural haircare: The Complete Haircare Bundle. Once you've found what works for you it's such a relief knowing the search is over.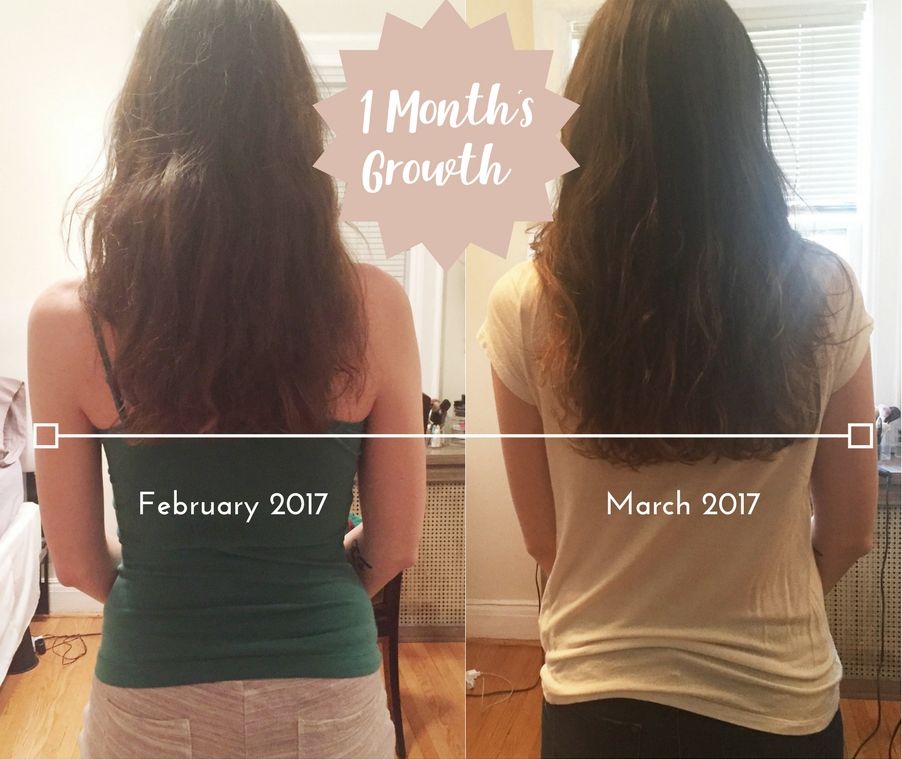 Moreover, my hair has been reborn. Seriously. My hair has not been this healthy ever.  My hair has a shine and softness to it that I never thought possible. The most exciting thing (ok, the second most exciting thing) is that I have been able to test out a new Innate Life product in the works. Can you guess what it might be? Soon The Innate Life will have its very own shampoo! Now it will become even easier to "bundle up" and commit to an all natural haircare routine. The most exciting thing is that my hair has grown a significant amount – I'd say at least an inch! For me, that amount of growth would usually happen in 3 months time. To the left are my comparison photos and you can tell – even without the line has a marker – my hair is longer, thicker, and healthier overall! It also has taken on a richer colour and better texture. I cannot wait to see my progress in 6 months!
I have to admit; diving into this natural hair journey was a little intimidating. Not to mention, I was fearful I wouldn't see results at all, seeing as my hair struggles with growth, but it has been quite the opposite! Initially embarking on this natural journey seemed complicated and laden with research, but once I established a routine it became quite minimalistic and freeing. This is something I can definitely get use to ;)