Meet The Founder of The Innate Life: Bhavna 
How The Company Came To Be, Tips For Buying Natural Products, And What's Next For The Innate Life
Meet Bhavna, the founder of The Innate Life. Inspired by one of the oldest healing systems, Ayurveda, and determined to solve her own hair problems Bhavna began The Innate Life. Beginning as an all-natural haircare company - a little over a year ago - Bhavna has no plans of slowing down and wants to expand into personal care products. Her journey has taught her a lot about the dangers of traditional products, holistic healing, and of course…hair!
In Bhavna's earliest efforts to live a healthy life she began exercising and weight training. She wanted to improve her health in more areas so she decided to do research around the products we use daily.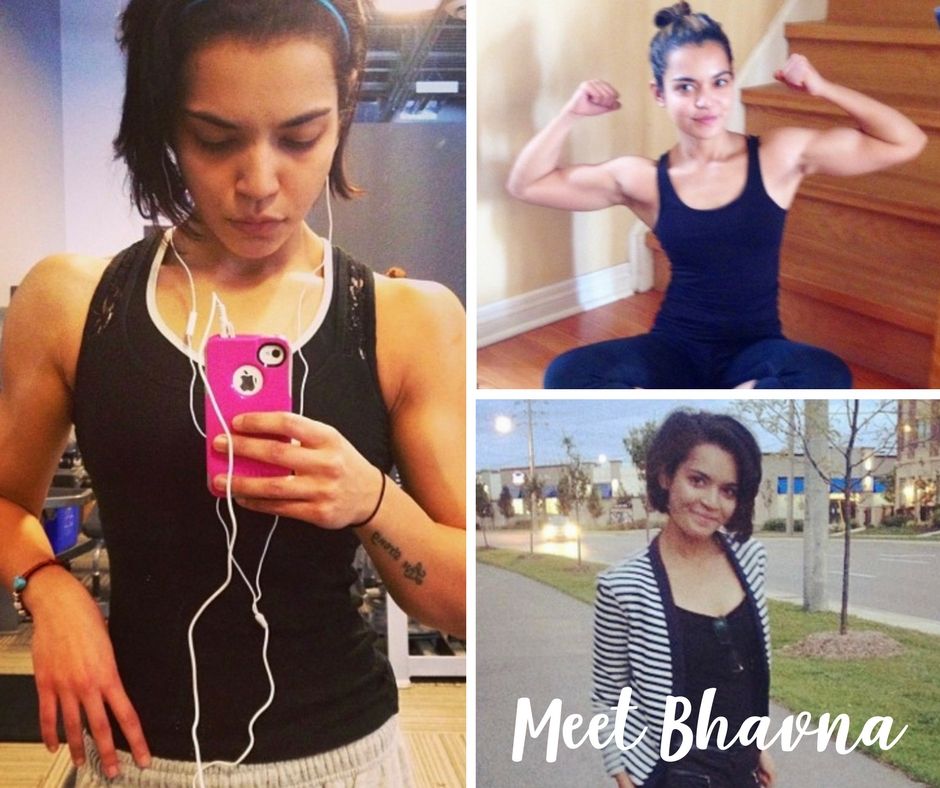 It was then she discovered how harmful standard beauty and personal care products could be and started a beauty blog to raise awareness. She exposed toxic brands and as her following grew she knew people valued this information. One of The Innate Life's main objective is to raise more awareness around this topic. 
Coming from an Indian background Bhavna was introduced to oils at a very young age. Her mother routinely massaged her scalp with oils up until the age of 10. Bhavna hated the oils initially, but realized – later in life – how beneficial they were for her scalp/hair.
"I was born with a dry scalp, but during my teenage years it got worse. I started to notice a lot of issues with my scalp, such as constant itching, pain, and spot balding. I went to several doctors for help, but it only provided temporary relief."
Bhavna's favourite product is the Dry Scalp Treatment - disappointed by traditional medication, this was simply a product created for her own relief. The mix of antifungal and anti-bacterial oils and herbs took several months to get right, but it was well worth the wait. The treatment was exactly what Bhavna's scalp needed and worked better than any of the medications she ever tried. This is when her oil obsession began and The Innate Life shortly followed.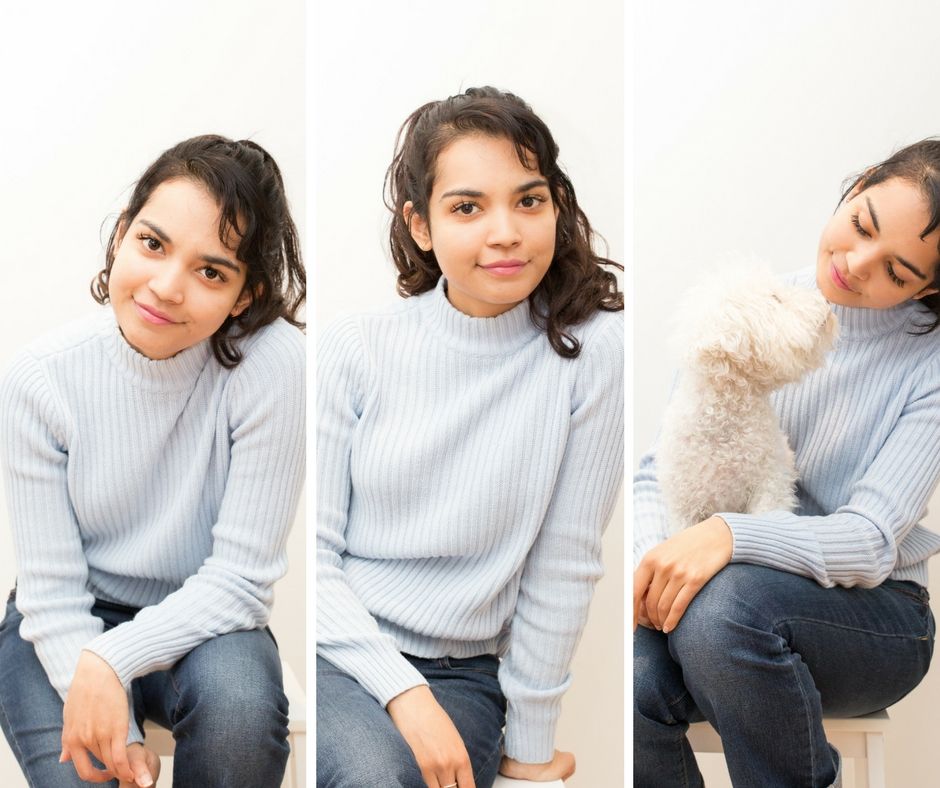 In the early stages of the company Bhavna faced many obstacles, especially when it came to finding quality ingredients. She knew organic ingredients had a greater potency and would make for a better product, but sourcing them was a whole other issue. Unable to fill the order with all North American suppliers Bhavna had to source from all over the world to make the products come to life. Souring a variety of organic oils (over 25 to be exact!) was time-consuming and costly, but crucial in creating quality products.
"Now, it seems almost easy to say that the Rose Hair Elixir contains over 15 organic oils but I know at one point, it was so hard to make it happen. There were many times I thought of settling or getting the formula tweaked but I'm glad I didn't give up. After putting in many months of hard work, I was able to source all the oils in their organic form!" 
Any obstacle Bhavna experienced has been worth it when she's able to read customer testimonials and product reviews. She feels overjoyed knowing the products she's worked so hard on are helping girls (and some guys!) take a step in the right direction when it comes to living a more natural and non-toxic life.
"Every single testimonial I read leaves a smile on my face and I can't thank all of you enough for appreciating the products and really recognizing that all-natural is the way to go."
More than anything Bhavna understands how overwhelming switching to natural products can be. Her first piece of advice is to get educated on beauty product ingredients because many of them (even in products that claim to be "all-natural") are harmful. As for switching out products, you don't have to do this all at once.
"The best way to make the switch is to start with personal care products. Products such as lotions, face creams, and deodorant that are used daily on a large surface area of your body. The chances are if these products contain toxic chemicals you're going to be exposed to them every single day for hours, which can be very harmful in the long run. To break it down even further, start with the 5 top products that you use every single day. Once you've swapped them out with natural alternatives you can tackle the rest one-by-one."
Bhavna certainly saw a huge improvement in her hair health and growth when she made the switch to natural and organic hair products. In couple years she managed to grow her bob out and repair her color damage.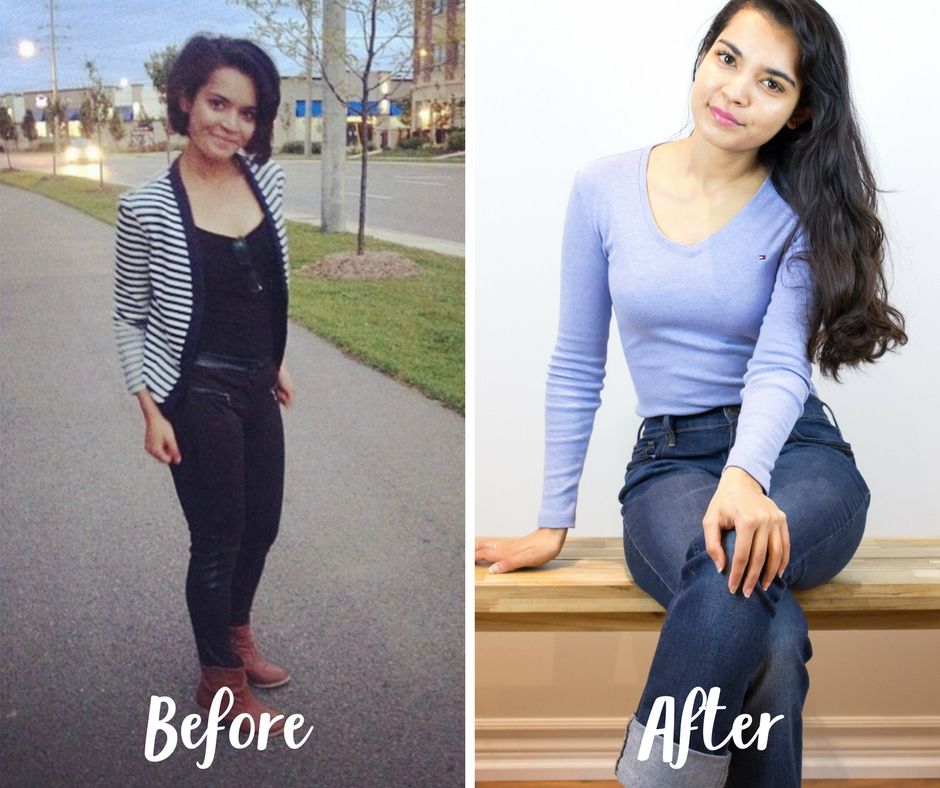 Now her hair is thick and wavy, and only requires a wash twice a week! She applies the Herbal Hair Mask and Scalp Treatment before wash day, so she can let the products work their magic overnight. Bhavna uses the Rose Hair Elixir as a shine serum after her hair dries and hardly ever uses heat in order to preserve her healthy hair! 
The Innate Life currently has a number of products in the works including a shampoo and conditioner, which will be launched soon! Currently the team has been hard at work on a secret project that will be announced June 2017 (very exciting stuff!). If you'd like to follow our journey as the company expands Bhavna invites you to follow our social media accounts linked below. With everything that's going on we'd love give you a sneak peak of everything underworks and take you along for the ride!