Guest Blog: How Bailey Overcame Itchy Scalp Using Natural Products 
Bailey Struggled With Extreme Hair Loss and Itchy Scalp Until She Made The Switch to Natural
Bailey has been committed to growing her hair for years, but kept running into obstacles that prevented her hair from achieving maximum growth. After trying everything under the sun to cure her seborrheic dermatitis, things began to turn around once she started searching for alternative remedies and discovered The Innate Life. 
Bailey has long and wavy hair that she describes as coarse and dry (which only gets worse in the Winter months). Before she was introduced to The Innate Life her hair routine was fairly simple – incorporating a few natural oils and unrefined Shea Butter. This routine failed to suffice when Bailey starting losing her hair…fast. 
"I started shedding hair at an alarming rate. I believe it was a mix of being quite stressed about the direction of my life and a developing seborrheic dermatitis problem. I had terrible (burning) reactions to commercial, chemical-based products that promised to help with dandruff, and to top it all off they did not even solve the problem." 
After 2 years of looking for a solution Bailey discovered The Innate Life, which worked quicker than she ever could have anticipated. 
 "I bought the (Innate Life) Dandruff scalp treatment and by the second application my scalp had stopped itching, and about two applications later my head was basically clear of all symptoms. It was such a relief."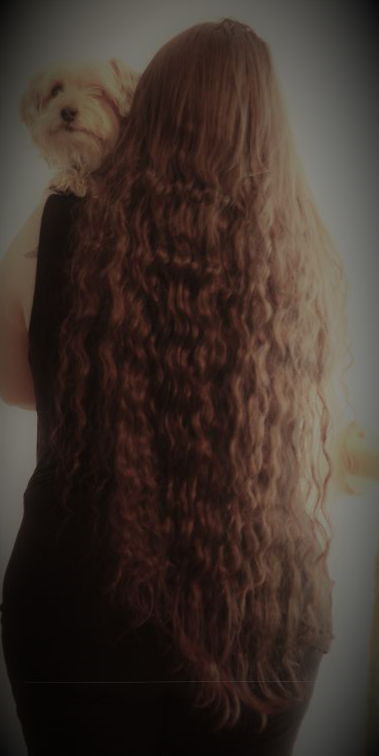 Not only did Bailey's scalp stop itching, but she also experienced regrowth from some of the areas she had lost hair. Her end goal is to achieve knee-length hair and she's well on her way now that she's adapted a more natural-approach.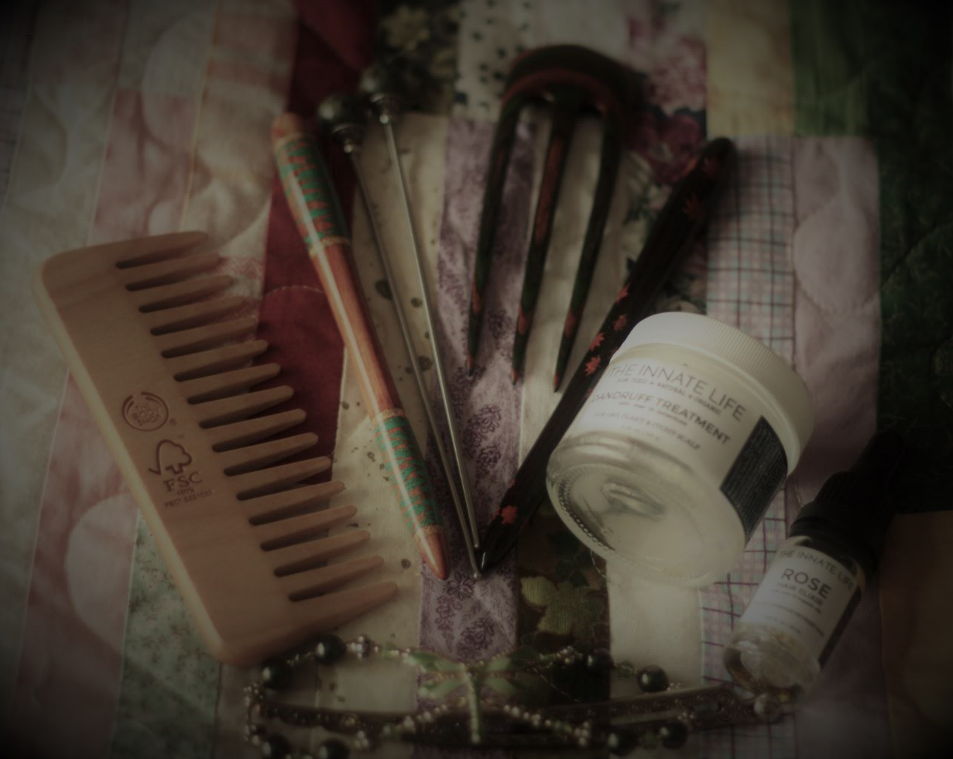 "As I am attempting to grow my hair to my knees; certainly keeping it safe from splits and tangles is important. The oil and scalp treatments together helped to condition and treat my scalp and ends so much that I finally managed to pass classic (just below the derriere), and am chugging along on my way to knee."
Bailey's favourite product is the Scalp Treatment because it was the only product that provided lost-lasting relief after years of itchy scalp. She claims the Rose Hair Elixir also keeps her ends moisturized and healthy. Bailey understands the importance of keeping both the scalp and ends healthy to stimulate hair growth! She recommends the products to anyone who suffers from dandruff and dry, but she would also recommend them anyone who just wants to maintain a healthy scalp! 
Thank you so much to Bailey for sharing her story and her experience with The Innate Life products. We wish you well on your long hair journey and can't wait to see just how long it gets!